Peru is a paradise for authentic travel, but it can be a challenge to find the best way to travel around Peru and take in all of its beauty. Our guide will help ensure that both the journeys and the destinations are highlights of your Peru experience. 
Peru extends over 496,224 square miles, making it slightly smaller than Alaska. However, it is Peru's exaggerated length and mix of tricky terrains that make moving around Peru a challenge. There are 25 different regions in Peru, however to simplify this for travellers Peru is divided into: the coastal region, the highland region and the jungle region. Effective transportation in Peru means that you consider a mix of transportation modes.
Train travel in Peru  
Whilst limited to 2 main rail networks, this most relaxing and romantic form of transport offers travellers breath-taking journeys taking in Peru's diverse landscape and access to some of the World's most important natural and cultural wonders.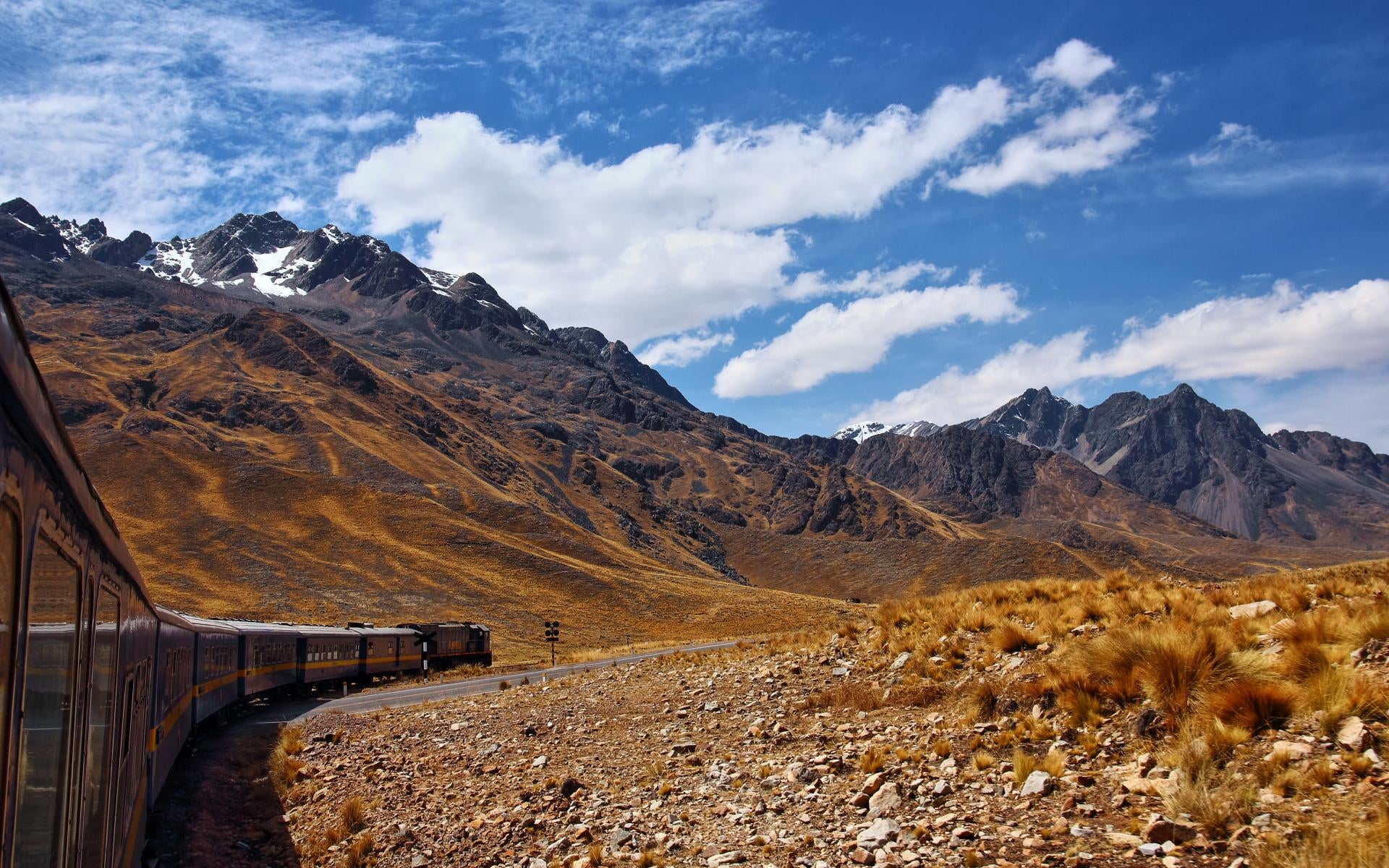 Main networks 
The Ferrocarril del Sur
Rail line can be classified y two distinct journeys delivering travelers to two of Peru's big-ticket attractions: 
Cusco to Aguas Calientes
For those not looking to trek the Inca Trail, the best option for travelling to Machu Pichu is hopping onto a train on this stretch of tracks. Typically, travellers will catch the train from Poroy, on the outskirts of Cusco (journey time – 3 hrs 15 min) or from Ollantaytambo (journey time 1 hour 50 min), where many stop to take in the Sacred Valley and its Inca urban design.
Peru Rail and Inca Rail are two tourist train operators on this line, and despite Peru Rail being the most established, both are worth checking out offering similar prices across their services. Peru Raul however has more daily departures.
Cusco to Puno
Travellers catch a train on this line to arrive at Lake Titicaca, which is reason enough for the 10-hour journey, however voyagers delight as much in the journey as the destination with the Andean Explorer regularly celebrated as one of the Worlds top rail experiences, operated by Peru Rail.
The Ferrocarril Central Andino
Stretches from Lima to La Oroya in the heart of the Andes before forking north onto Cerro de Pasco and south down to Huancayo. The 14-hour Huancayo route is breathtaking, reaching an altitude of 16,000 feet as it passes through the Andes' Western Range needing an incredible 58 bridges and 69 tunnels to do so.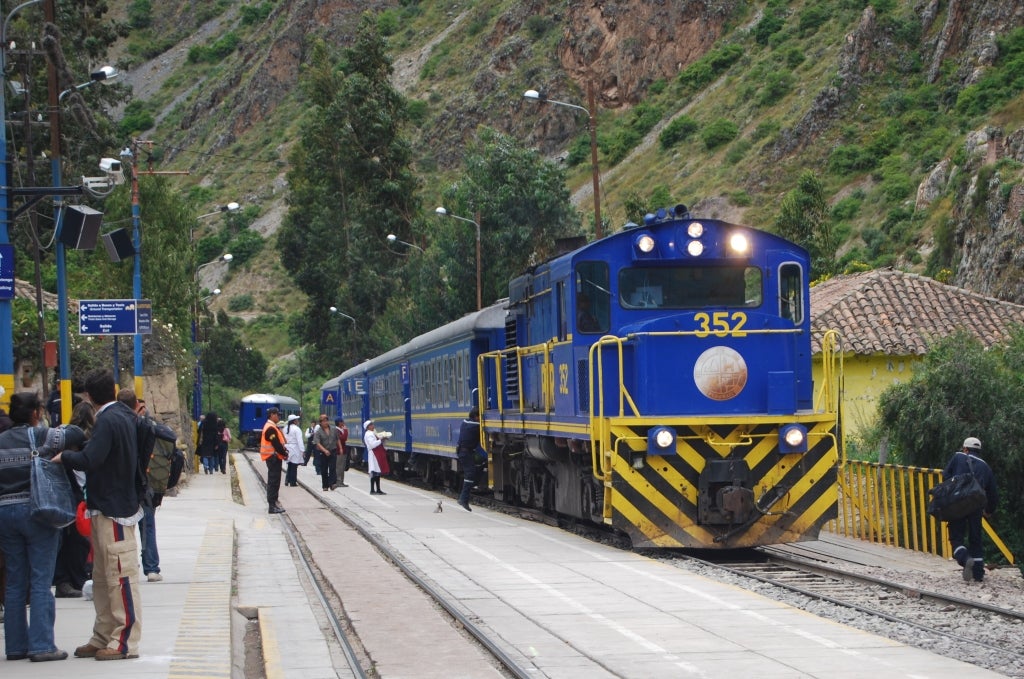 Bus travel in Peru 
Overview
Bus is the most economical mode of transport in Peru, however those seeking a luxury bus experience will not be disappointed with many high-end operators. And those that can spend a little more are glad they do because journeying by bus in Peru means covering a lot of kilometers and for bus journeys in the Andes, the trip is slow, windy and potentially a dizzying affair. 
Added to which sometimes questionable driving practices and the need to keep an eye on one's possessions means that local operators may not be the best option. Of course travelling with locals has a certain appeal, but if you do so be sure to look at mid-high range operators such as Cruz del Sur, Ormeño or Oltursa.  The big plus for local bus travel is accessibility to destinations otherwise out of reach and being able to take in everything on the way. 
Peru Hop Bus
Operating since 2013, Peru Hop Bus is European owned and locally managed, delivering to traveller's expectations for comfort and safety whilst maintaining local knowledge and authenticity. In addition, it's 'hop on hop off' convenience, vast array of destinations and bilingual assistance make it an attractive option. Their classic circuit is the Cusco to Lima loop and they also have your Machu Picchu daytrip covered amongst others.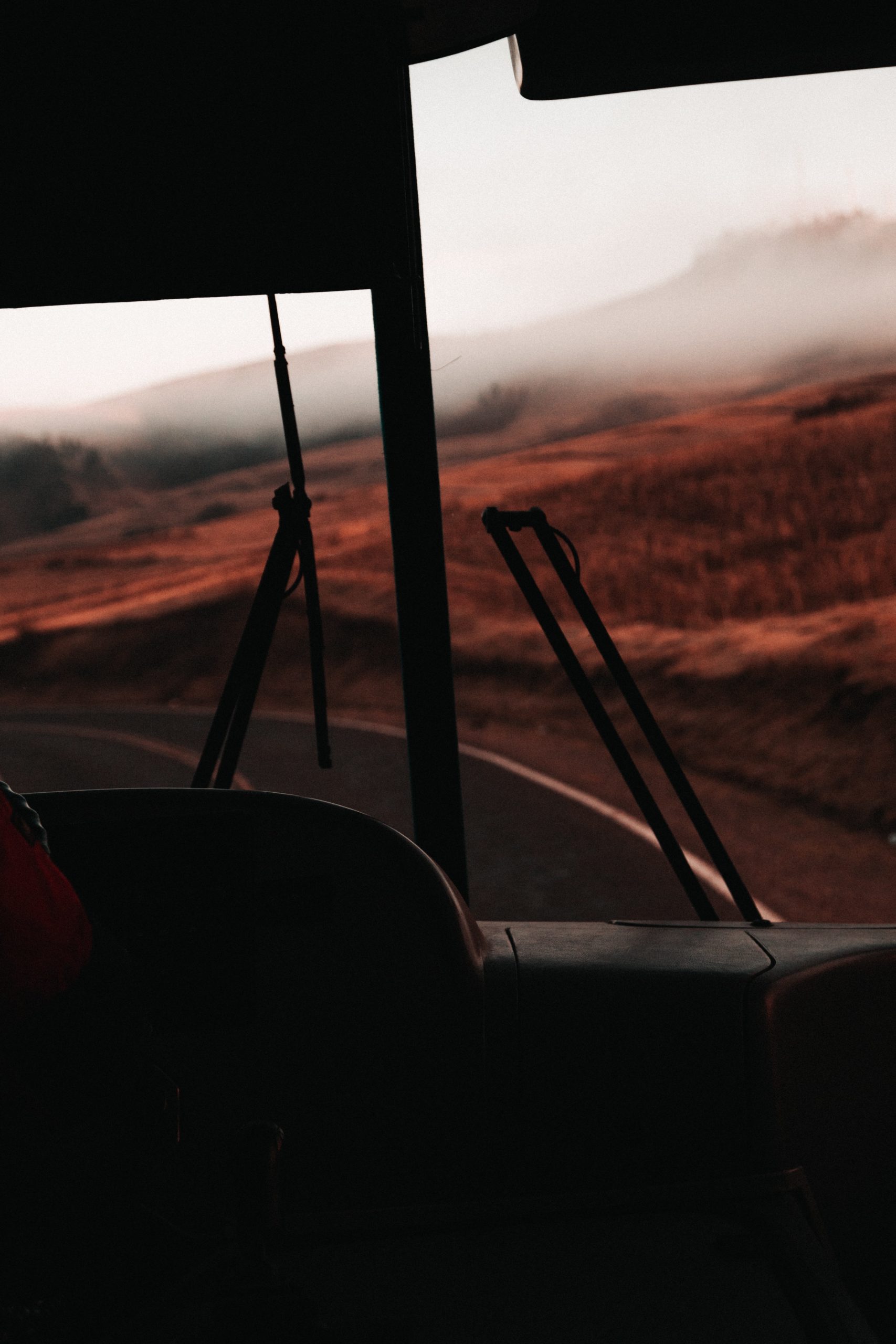 Internal flights in Peru 
Given the duration of bus and train journeys, internal flights provide an attractive solution for those with an eye on their watches. Take note that prices shift quickly and new airlines start up and fold frequently meaning that it is best to stick with tried and tested operators.
Main domestic airlines
LATAM, LC Peru, Avianca and Star Peru and others are a number of options, but given both it's reliability and reputation, LATAM is the benchmark. 
Budget airlines
There are budget airline alternatives that as a rule of thumb appear to be saving you 30-50% on a flight, but further investigation can produce some nasty surprises mostly with respect to additional baggage charges and a general lack of quality and service including late flight cancelations. Some budget names include Viva Air Peru and Sky Airlines, but as is the case in general you certainly get what you pay for with respect to Peruvian airline travel.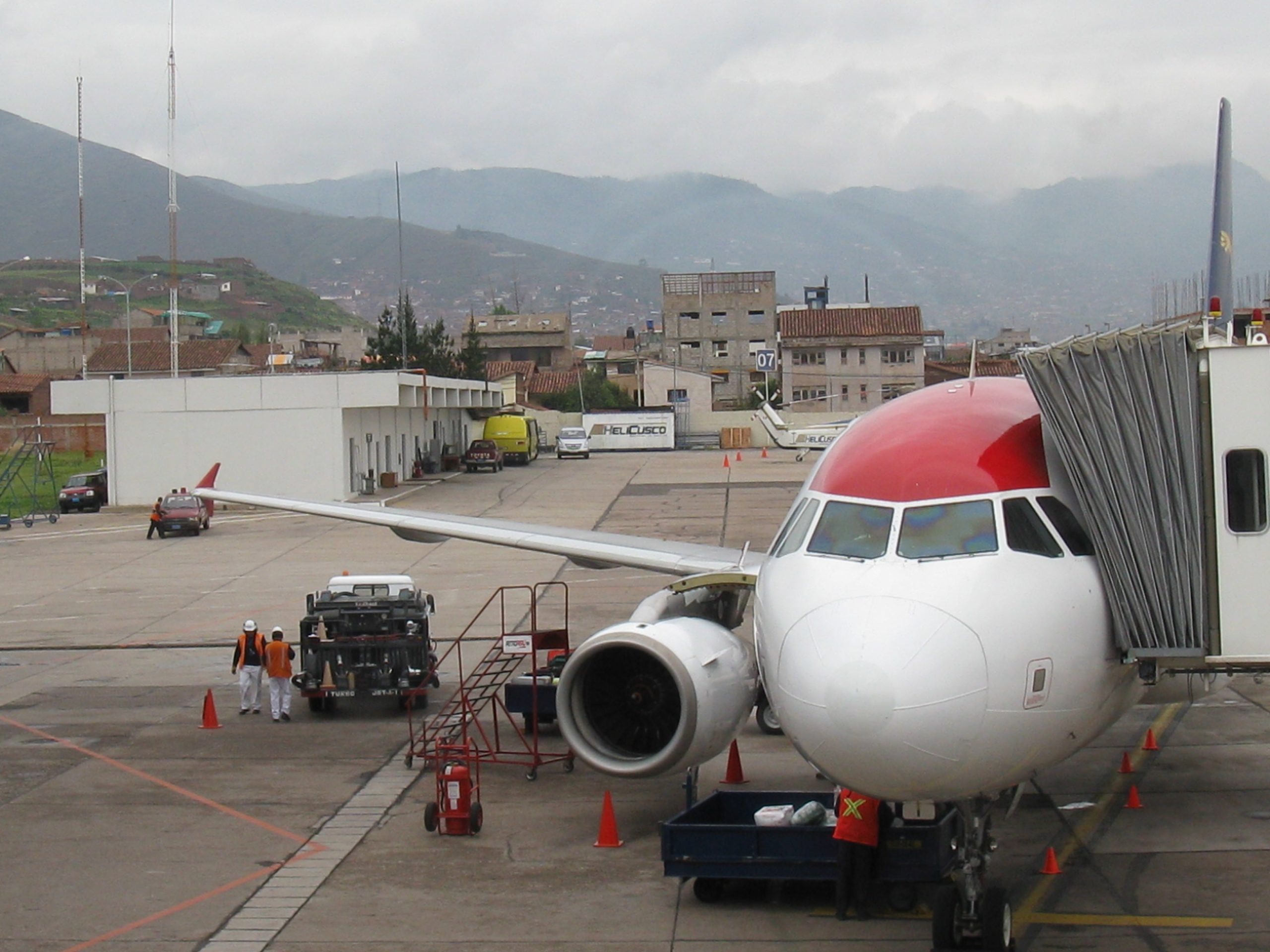 Taxis in Peru
When buzzing around Peru's largest cities such as Lima, Arequipa, Trujillo, Chiclayo and Cusco, a taxi is hard to beat. They are affordable, save time and can help you avoid unwanted hassle when navigating new urban terrain. However, travellers need to be aware of both commission scams and general safety issues before stepping into an unfamiliar vehicle.
Private taxi companies are the best bet and more specifically those private companies recommended by your hotel or Air BnB host, who will usually have a taxi company's business card ready for you when checking in. Even so, talk to your taxi driver from outside the cab before accepting a ride.
Catching a taxi to travel to the airport is another matter as reliability is even more important, hence using an pre-booked express service such as Airport Express Lima is a wise choice.
Uber in Peru 
As an alternative to taxis, Uber is present in Peru as well as other options such and Cabify and Easy Taxi. Caution with respect to using the service is declining however it is important to note a few factors. To begin with, the quality of vehicles sometimes leaving something to be desired in addition to exaggerated waiting times. It is best that you don't rely on Uber for crucial journeys to the airport or train stations and use it as a back up form of transport. 
One common factor runs through all modes of transportation discussed. Research and preparation in advance will ensure that your movements around Peru are smooth and ensure that you can just focus on taking everything in from the window of your train, bus, plane or cab.