Machu Picchu and the Inca trail have been floating through your dreams for weeks and you have been ordering in succulent ceviche more than once in a while. Peru is top on your next holiday wish list but one question remains… Is Peru cheap? You have heard that that the cost of things in Peru is lower than many other destinations it's time to find out… How much does Peru really cost?
More than 'cheap', Peru is simply 'great value'. The cost of things in Peru represent value before you even land, because the US Dollar is strong against the Peruvian Sol  (1$USD = 3.63 Sol. For more recent updates in the exchange rate check here). More 'soles' in your wallet means more incredible Peruvian experiences, so let's break down your budget and make your Peruvian adventure a reality.
Accommodation
For travelers on a budget, dorm bunking in backpacker hostels can be found for as low as $7-10 USD/night while private rooms are somewhat more expensive at $15-20 USD/night, though still relatively cheap.  
In the mid-range, Peru has a wide selection of 3-star hotels catering to both domestic and international travelers. These lodgings are common throughout the country and have an average price range of $35-45 USD/night for a room for two. 
For high-end travelers, Peru offers a nice selection of 5-star hotels which, though more expensive that the average in Peru, are still quite affordable compared to similar establishments in the USA or Europe. In most major cities, you can find double rooms at international 5-start hotels in the $90-120 USD range.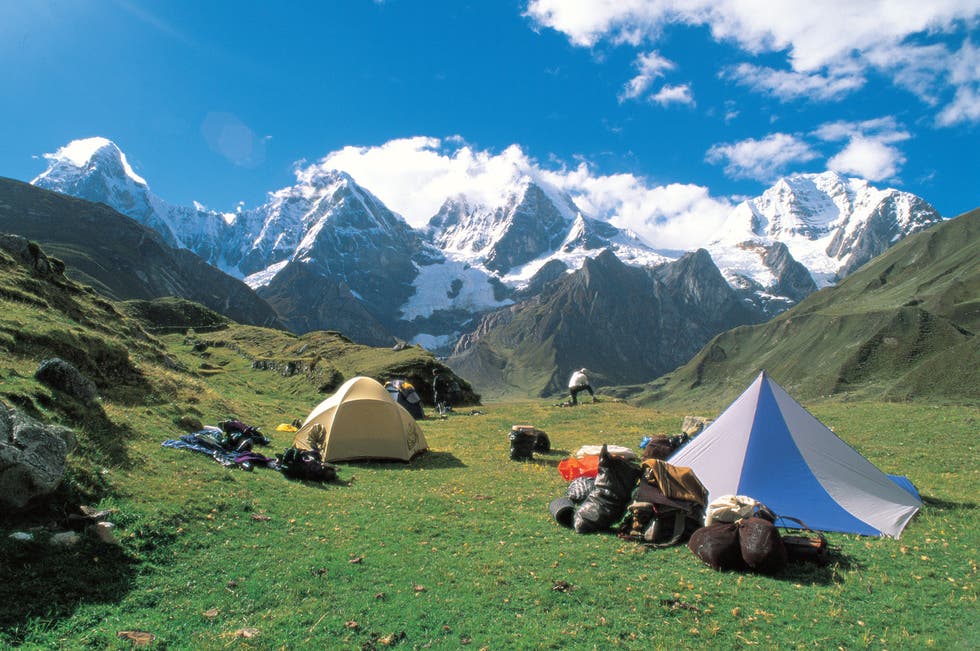 A general guide to add to your budget excel spreadsheet is as follows:
Low: $6-$7 / night per person

Average: $19- $20 / night per person

High: From $65/ night per person
Gastronomy
Peru's gastronomy also offers excellent value regardless of budget or tastes. Even if you have a more substantial budget, if you don't sample Peru's street food culture then you are missing out on a quintessential aspect of this wonderful country and its people. So whilst street food is the staple for budget travelers, those with higher budgets should street feast as well. Street food staples include tasty, tangy ceviche of course but also dishes like Picarones (Peruvian doughnuts), Papa Rellena (meat filled potato croquettes), Anticucho (grilled meat skewers) and Salchipapas (sausage and French fries). 
On the flipside of the gastronomic coin are some world-class eateries such as 'Central', that celebrates Peru's biodiversity and altitude, Maido, where Peru collides head-on with Japan, and Malabar which serves Peru's Amazonian rainforest on your plate. Whatever your budget or gastronomic bucket list, Peru has you covered. 
A snapshot of daily eating budgets as follows: 
Low: $4-$6 / day per person

Average: $10- $12 / day per person

High: From $25 / day per person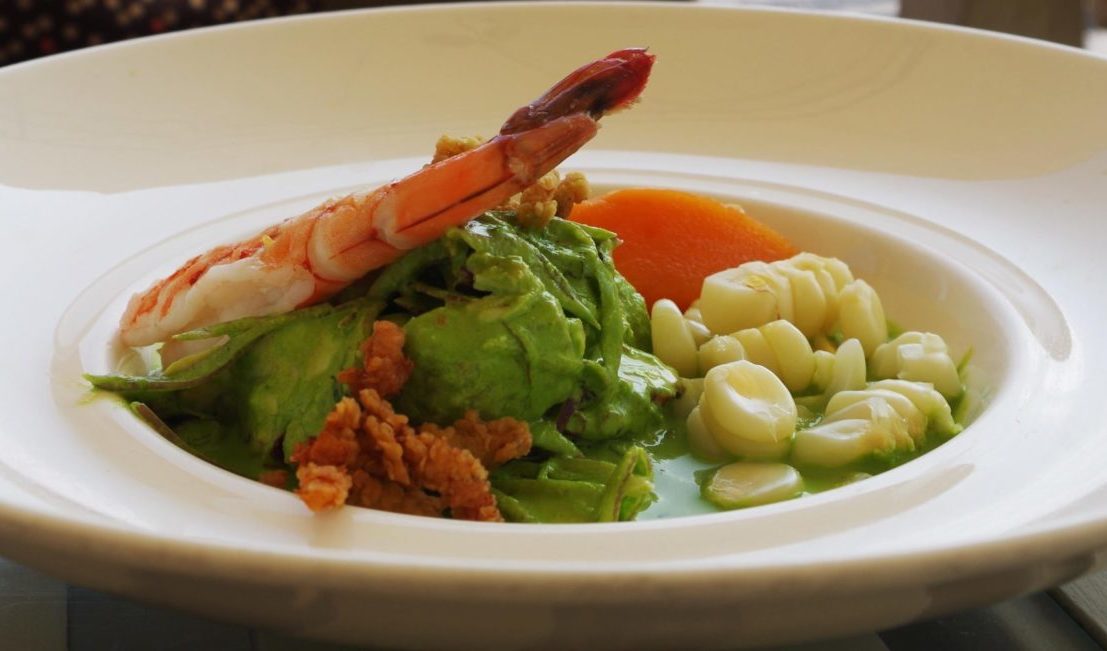 Attractions and Activities
If you are travelling to Peru you are there to experience so big-ticket bucket list items. Machu Picchu and the Inca Trail are King and Queen, but other experiences such as Lake Titicaca, Colca Canyon, Pisco and Huacachina's San Dunes give you plenty of options to factor into your spending. But big ticket doesn't necessarily mean big budget.
Once again there are options for all budgets with a boom in tailor made experiences meaning that you can delve as deep as your pockets permit into these natural and cultural wonders. Experiences for low, average and high budgets are typically based on exclusivity, with budget experiences being group based, whilst the high end being more private and tailored.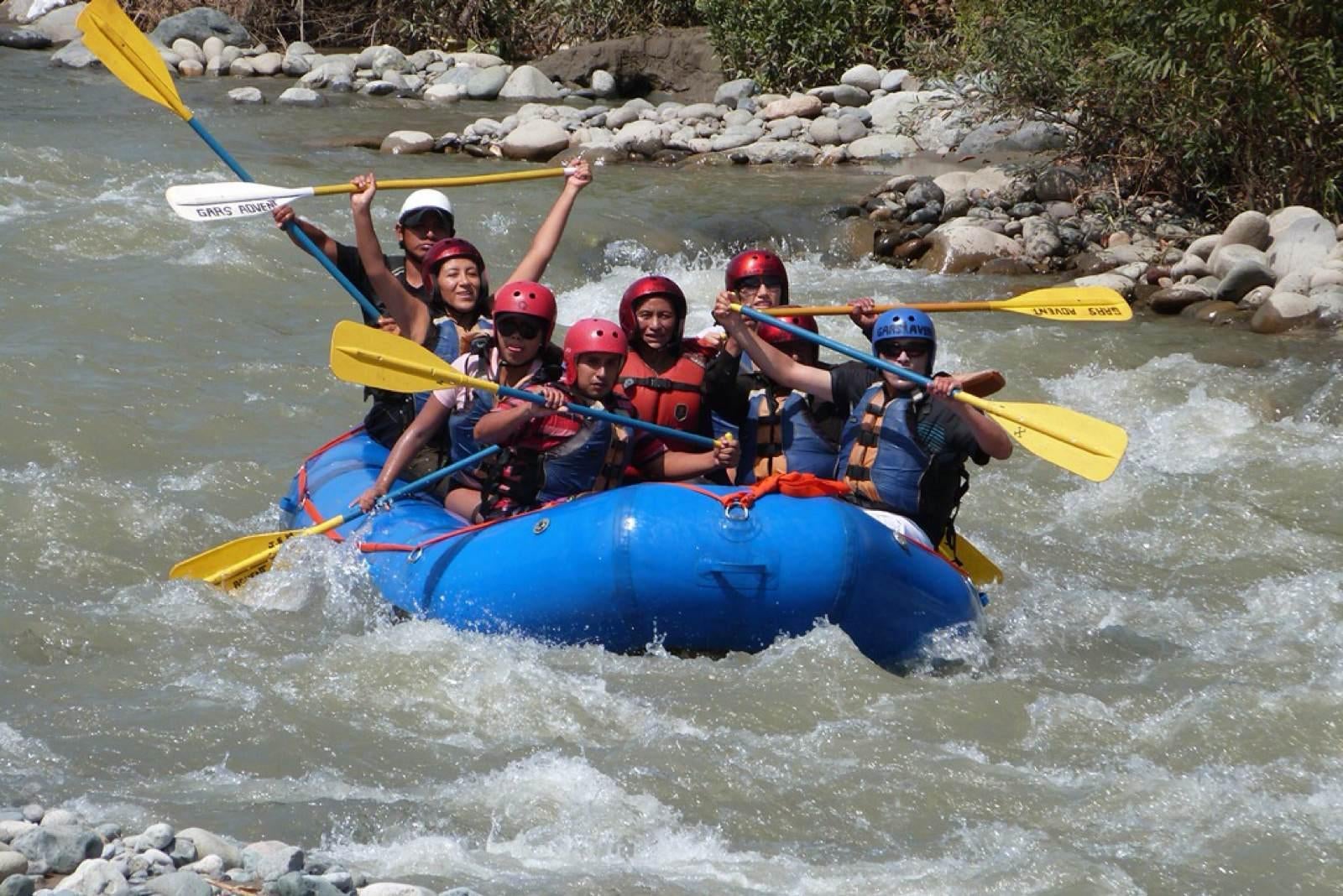 A snapshot of daily  attractions and activities expenses budgets as follows:
Low: $5-$7 / day per person

Average: $17- $20 / day per person

High: From $55 / day per person
Souvenirs
The value proposition extends to authentic, local souvenirs that will remind you of Peru's unique spirit long after you return. Packets of pink salt, bottles of Pisco, alpaca clothing and traditional crafts such as the 'chullo' hat and local weavings are available in both shops, markets and in more informal curbside stalls. Differences in price for souvenirs are based on the quality of the materials and degree of craftsmanship (machine or handmade) with products at the higher end being reflecting the time and care they are made with.
A budget souvenir guide based over your entire trip as follows:
Low: $10-15 / per person

Average: $30-40 / per person

High: From $80 / per person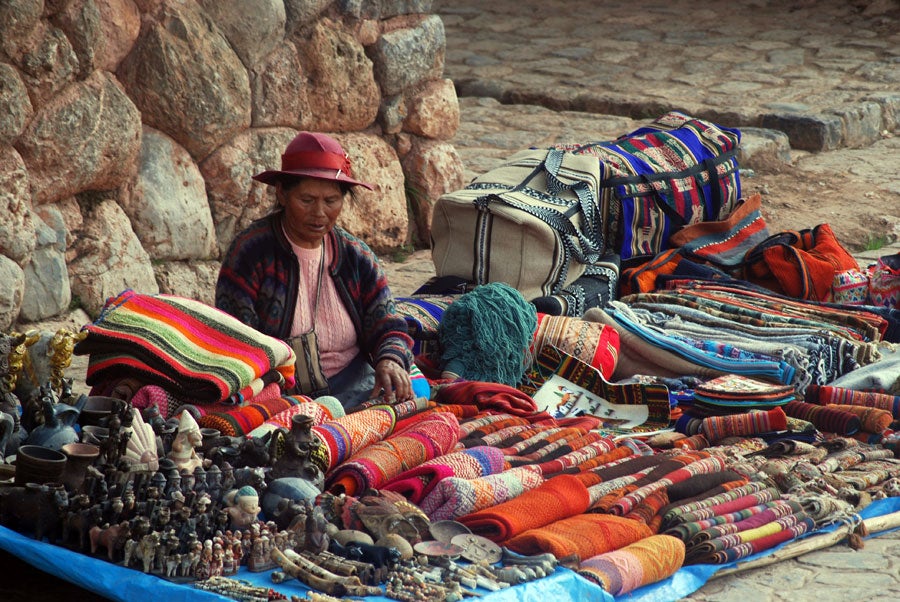 Tipping in Peru
Tipping is customary in Peru and a 10% gratuity is generally expected at restaurants and bars as well as for services like taxis or hotel porters. To avoid unnecessary hassle and expense when tipping, make sure to carry plenty of Peruvian soles in small denomination notes. 
Daily Budget for Peru
Taking everything into consideration, average daily budgets are as follows:
 

Low: $14-$16 / day per person

 

Average: $41- $45 / day per person

 

High: From $134  / day per person
So what are you waiting for? Start crunching those numbers and you will soon see that Peru is indeed a great value travel option with the costs of all aspects of your budget lower than you might expect.