If you're traveling to Peru you've probably had at least one of these burning questions in mind : What's the money like in Peru? Do they accept cards? Will I be able to withdraw money? What's the exchange rate? Should I wait to change my money once I arrive? Will they accept US notes? Below you'll find everything you need to know about money and currency in Peru.
What is the currency of Peru?
Peru's official currency is the Nuevo Sol (S/), commonly known as Sol. The Peruvian Sol comes in bills of 10.00, 20.00, 50.00, 100.00, and, rarely, 200.00. 
Each Sol is divided into 100 céntimos, or cents. Coins come in denominations of 0.01, 0.05, 0.10, 0.20 and 0.50 céntimos (cents). There are even coins of S1.00, S2.00, and S5.00.
 As of April 2021, the exchange rate is about 3.82 Soles to the United States Dollar but as the rates are in constant fluctuation you can check the updated rate here.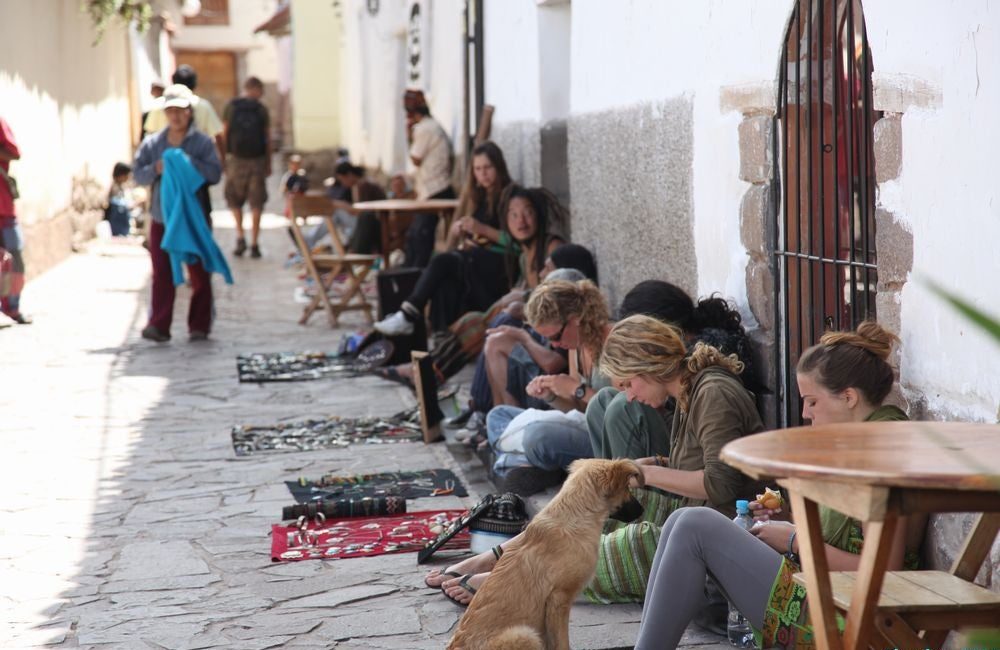 Changing money in Peru
Peru is largely a cash society. Most travelers carry both Soles and Dollars, with dollars accepted at most tourist institutions like hotels or tour agencies and Soles coming in handy for local transportation and day-to-day purchases.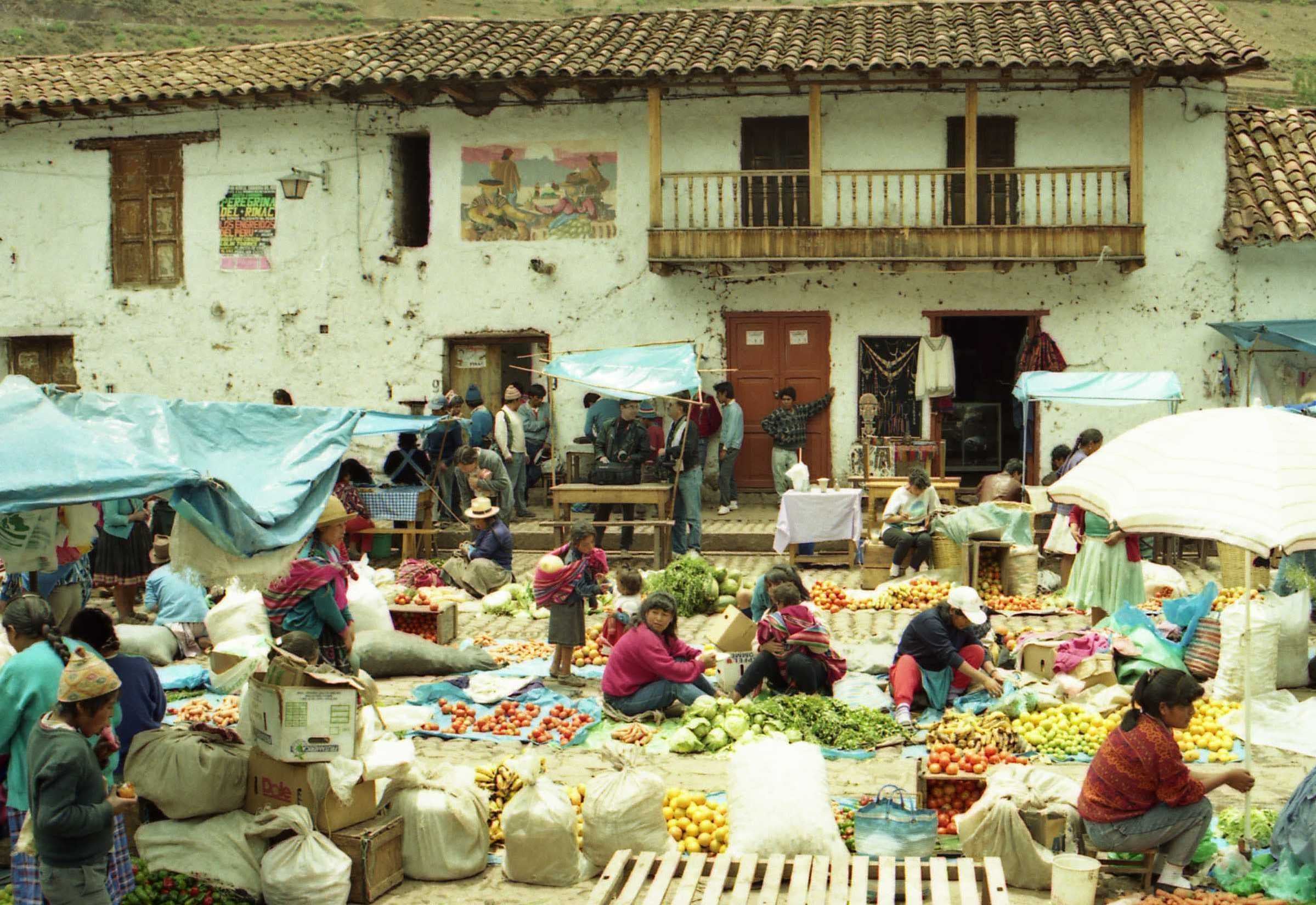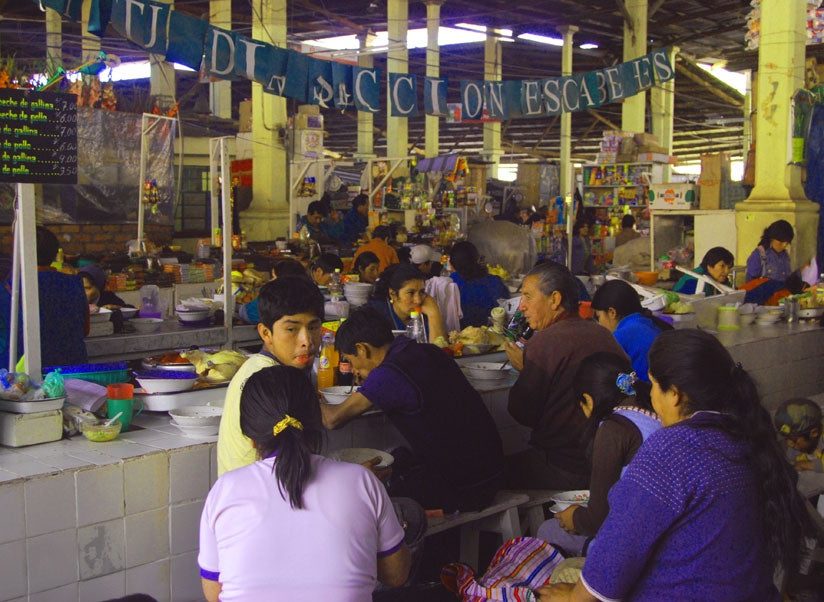 What currency to bring
The US dollar is the easiest and most common currency to exchange in Peru. Additionally, US dollars are widely accepted throughout the country, though rounding and informal exchange rates mean that the cost in dollars can sometimes be a bit higher than that charged in Soles. If you're planning on paying in dollars, make sure to check the up-to-date exchange rate and get a clear price upfront before agreeing to any services.
Where to exchange money
There are many ways to exchange your US Dollars for Soles. 
Airports

: Major airports like those of Lima and Cusco offer reasonable currency exchange houses. As a general rule, airports do not always offer the best exchange rates, so it's best to just change a small amount upon arrival to hold you over until you can exchange larger amounts at better rates. 

Casas de Cambio

: The best place to exchange money in Peru is at a

casa de cambio

(or, foreign-exchange bureaus). These small, independent exchange businesses are widely found in major cities and tourist destinations and typically offer the best exchange rates.

Hotels

: Many hotels and hostels also offer in-house currency exchanges to their guests. This is undoubtedly the most convenient option, though convenience comes at the cost of slightly higher exchange rates. Note that in-house currency exchange is common at mid-to-high-end hotels and hotels in tourist hotspots – don't expect to find it in rural areas or at accommodations that mainly cater to domestic guests.  

Street changers

: You may also come across

cambistas

(money changers) who usually hang out on street corners or near retail shops. These should be used only as a very last resort and you should exercise caution as it's difficult to distinguish legitimate changers from shady ones that prey on tourists.
Credit cards and ATMS in Peru
Credit cards are accepted in most tourist establishments in Peru, but it's always a good idea to carry some cash for purchases at small restaurants, markets or local shops.
ATMs are widely available in bigger cities and towns, as well as airports and shopping areas, and are linked to Visa, MasterCard, and most other networks. Make sure to notify your bank of your travel plans to avoid triggering suspicious activity blocks and remember that your bank may charge an additional fee for ATM transactions abroad as well as an exchange rate fee.
For safety reasons, make sure to always use an ATM located inside a bank, only withdraw during daylight hours and never flash large amounts of cash.
What to be aware of
Carry small bills
Many smaller businesses or street vendors do not have change for large-denomination bills. To avoid unwanted hassles, make sure to carry plenty of small-denomination Soles for day-to-day purchases  
Avoid ripped bills
US dollars must be in perfect condition if they are to be used abroad. Foreign cash, including US bills, is inspected carefully when used in Peru. Everyone from the bank tellers to the money exchange houses is carefully looking for any wrinkles, rips, and signs of wear. If you are to use US bills for any transactions, make sure they are in perfect condition to avoid any complications. 
Watch for counterfeit bills
Counterfeit bills (both US dollars and Soles) are not uncommon in Peru. Make sure to inspect all bills you receive from untrusted sources and never change money with unlicensed money changers.