Peru is one of the world's hotspots when it comes to surfing as the sheer number of world class waves is astonishing. In recent years, Peru has produced some world-renowned surfers who compete on the international stage.
Peru boasts an extensive coastline of over 2,400km, has year-round swells from all directions and offshore wind in abundance – what more could you ask for? Peru is goofy footer's paradise with awesome left-hand point breaks. You will always find somewhere to catch some waves at any given point during the year. In this article we will provide information on when and where to go surfing in Peru.
Surf season in Peru
Peru has two main surfing areas: north Peru and south Peru. There is swell from April to October in the south and south west and in the north from October to March. There is very little if any rain on the coast of Peru and temperatures are ideal. The waves are consistent year-round and there are waves for all levels and abilities.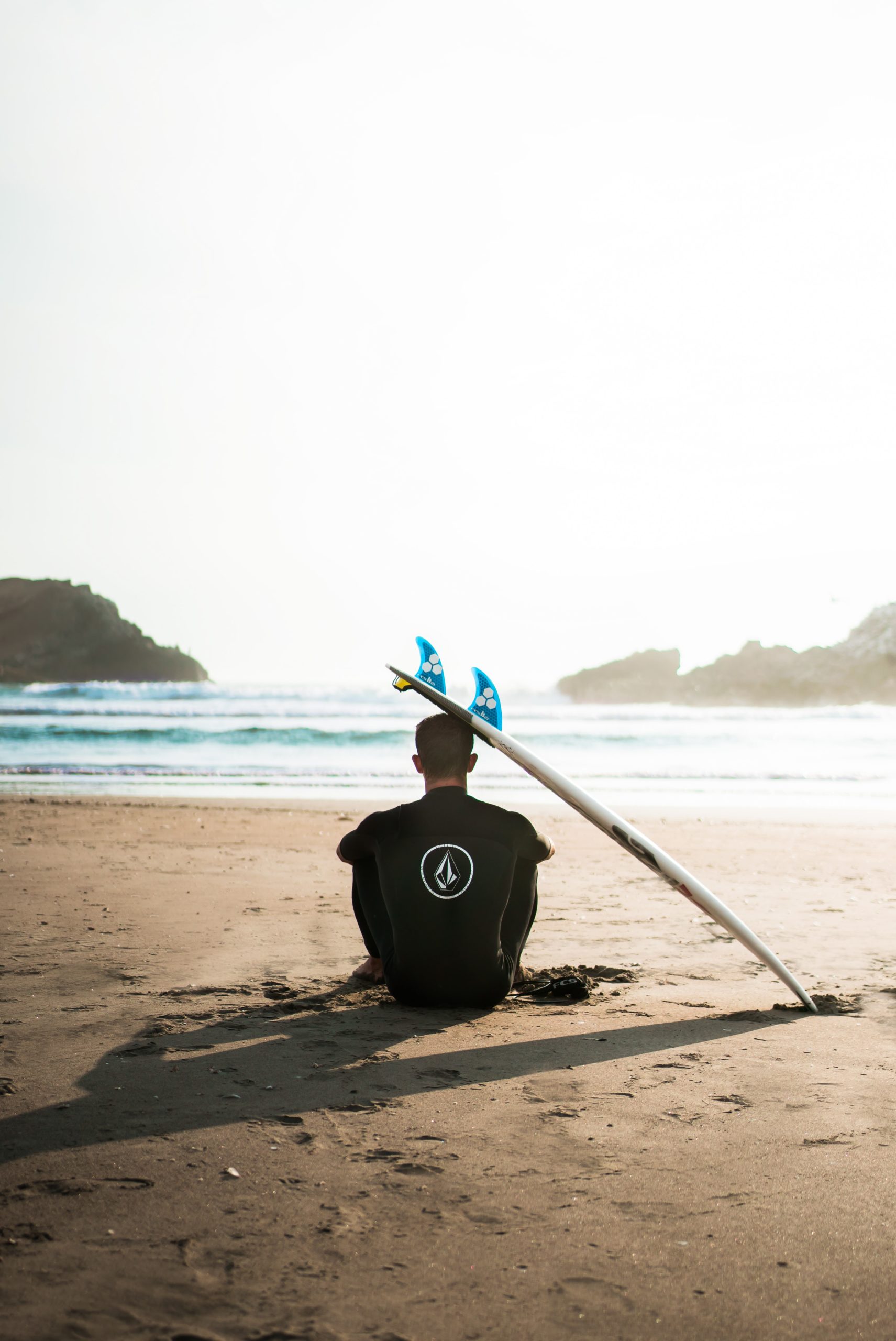 South coast
As mentioned above, the swell in the south occurs between April and October making this the time of year to hit the south coast. This swell period coincides with the Peruvian winter, and the coastline here is often attributed to the dense fog which looms except in the hot and sunny summer months. As a result, water temperatures are cold in the winter and slightly warmer in summer, but a wetsuit is recommended all year round.  
North Coast
Peru's north coast stretches from the Piura region in northwestern Peru down to the Ancash region north of Lima. The best time to surf here is from October to April as it coincides with Peru's summer. At this time of year, the sunshine and consistent northerly swells bring warmer water to Peru's shores making it almost unrivalled.
Surf Spots in Lima & the South Coast
Miraflores
Surfers visiting Lima and the surrounding areas are spoilt for choice. The Punta Roquitas is located in Miraflores. This stony beach has impressive waves all year round. North east winds and south west swells are optimum surf conditions here. The beach offers wave breaks from the left and right, making it unpredictable for surfers. Punta Roquitas is visited by surfers of all levels and abilities.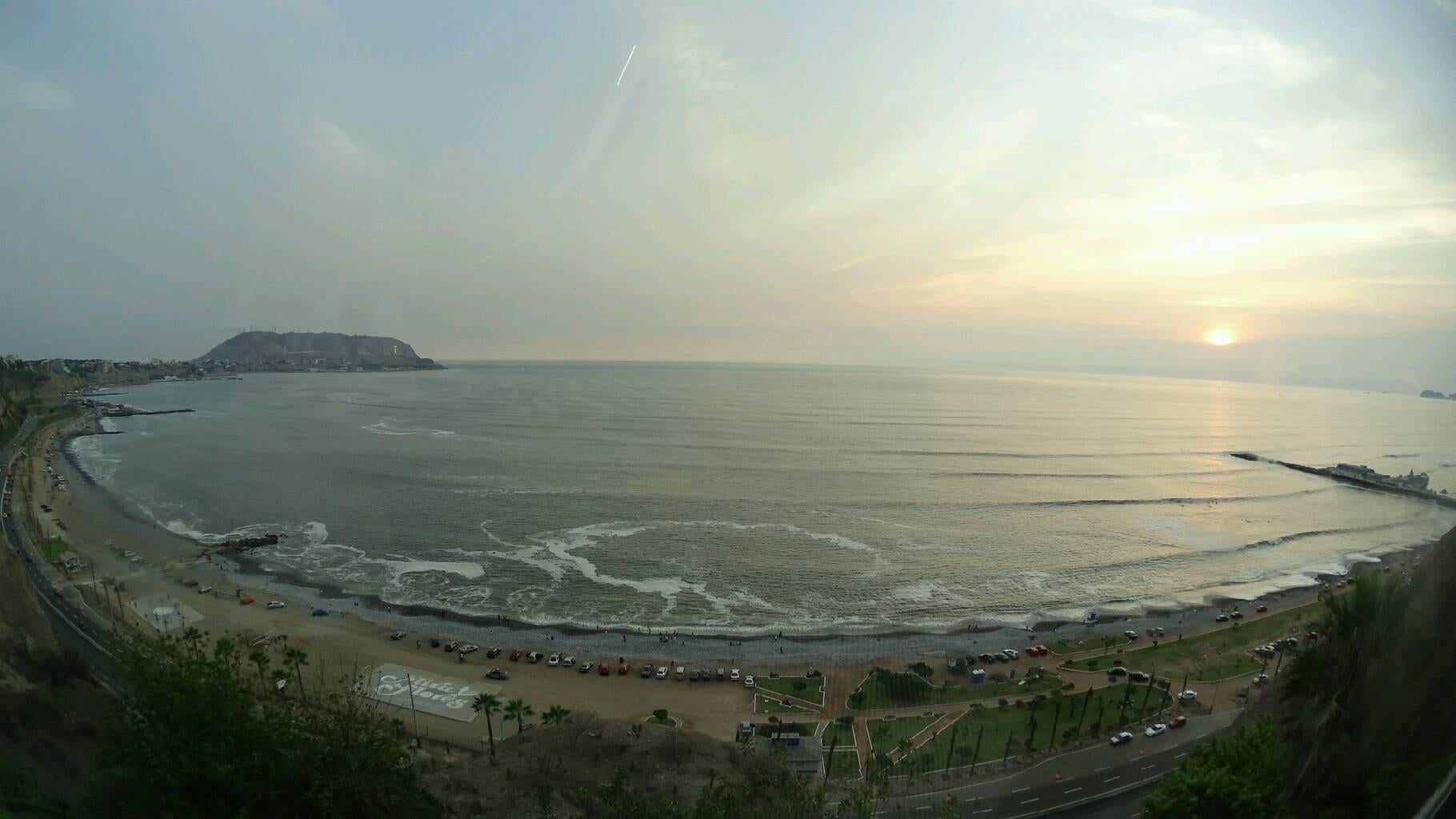 La Herradura
Located in the Chorillo district in northern Lima, La Herradura beach is an attractive prospect for surfers who want to test themselves against these waves. The best time to visit this beach is in the winter months. South east winds and southwest swell are optimum for surf here. There are world-class left-hand point breaks of considerable length with three sections.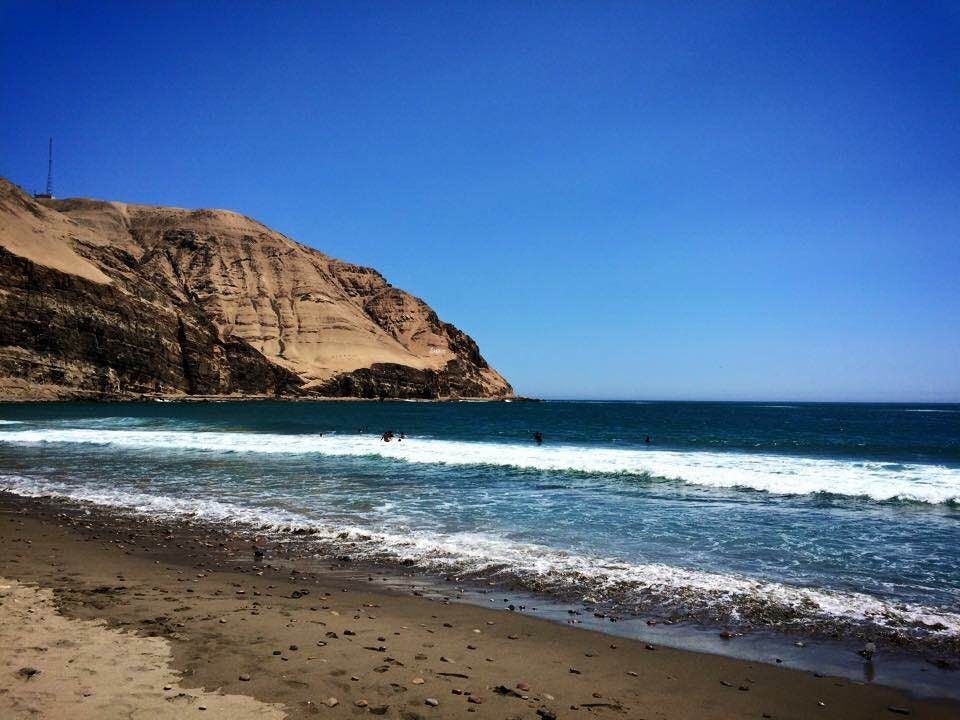 Punta Hermosa
The Punta Hermosa is best world-famous for the Pico Alto, or high peak. This is Lima's hotspot for monster waves, mostly outer-reef waves from the right. Groundswells create the waves here and a south-southwest swell is ideal. The Pico Alto is only for expert surfers though, with waves reaching over 20 feet (7 meters). Pico Alto is the host of national and international surf competitions.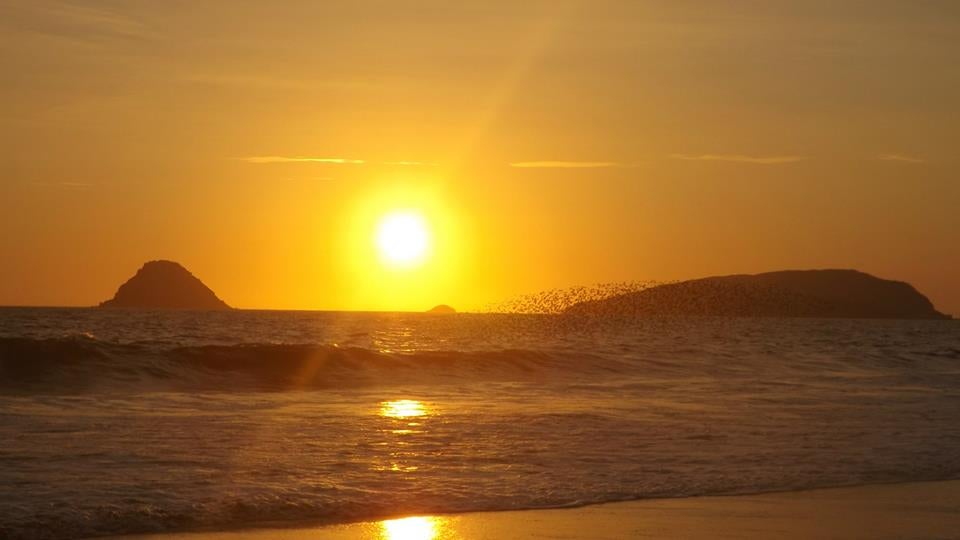 Cerro Azul
Cerro Azul is located in the Cañete province to the south of Lima. It has great left-hand point break waves which are calm and break into various sections. Surf is reasonably consistent, and winter is the optimum time of the year to visit this beach. Groundswells create the waves here and south swell is ideal. This beach is quieter than some of those mentioned above.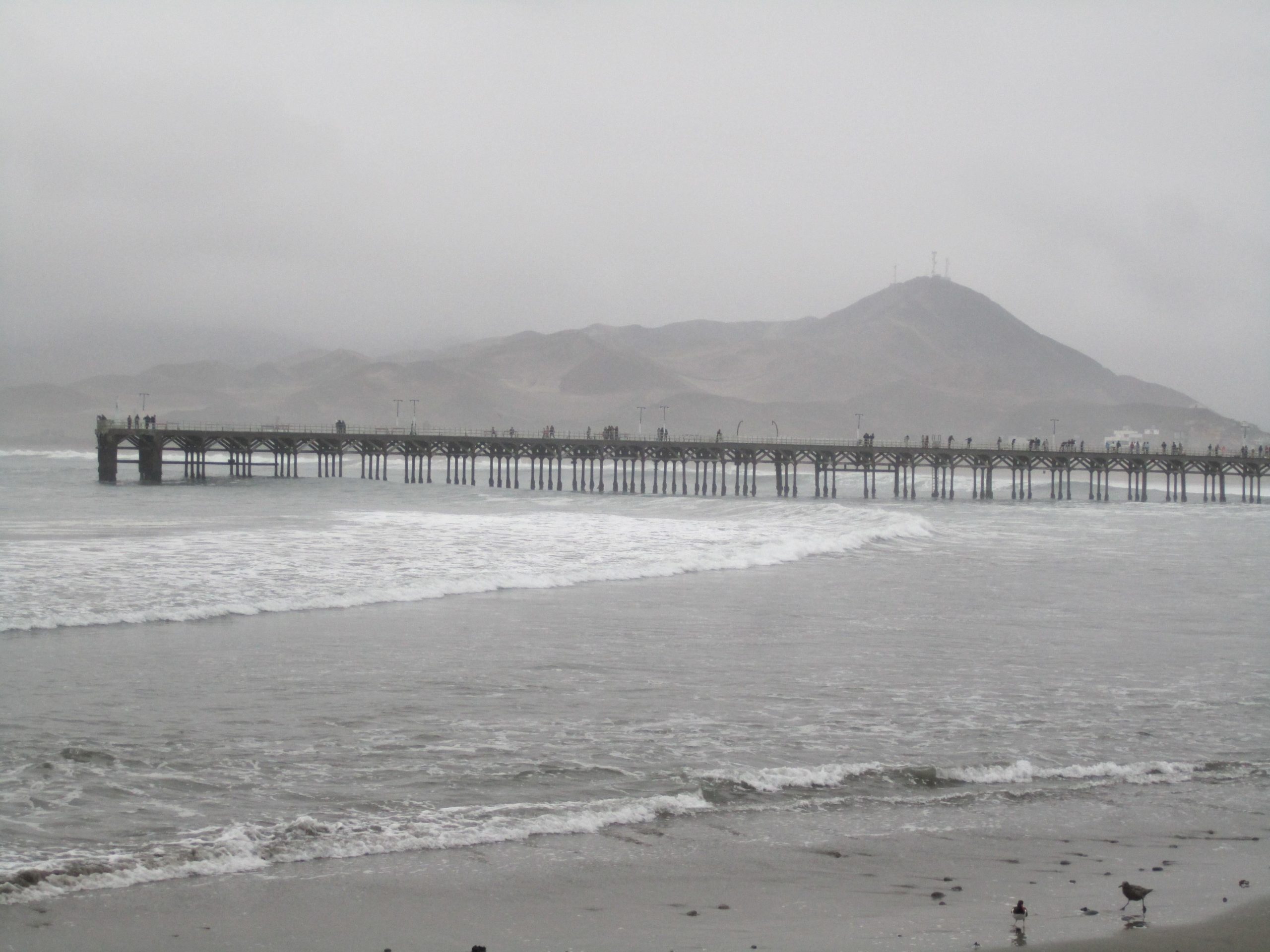 Surf Spots in Máncora & the Northern Coast
Máncora
In northern Peru close to Ecuador, Máncora is a happy hunting ground for locals and tourists alike. During summer, this popular area can be extremely busy. The main beach in Máncora has a left-hand reef break and left-hand points breaks. A northern swell is favorable. Surfing at high tide is a must to avoid the dangerous rocks beneath. Máncora has many surf schools run by local surfers.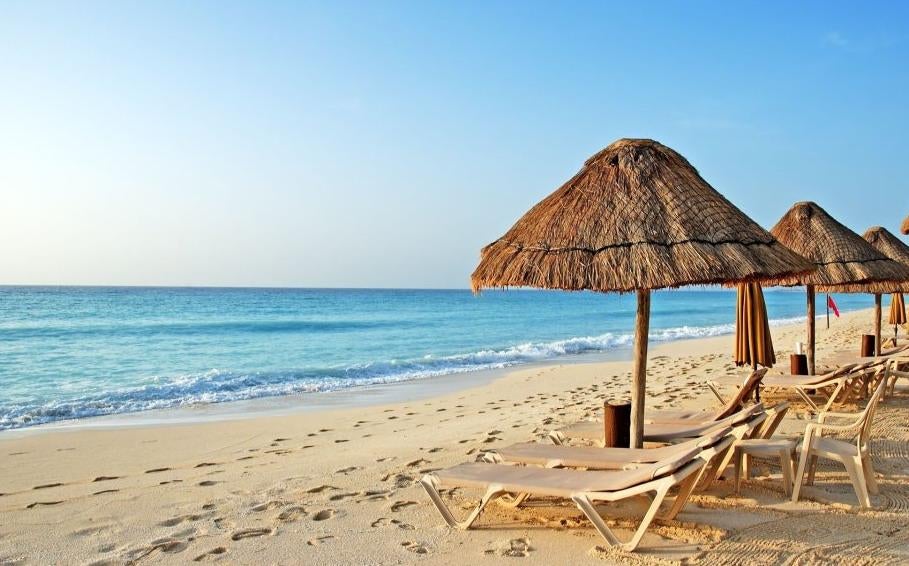 Playa Chicama
Located some 30km north of Trujillo is Playa Chicama. This coastline is one of the driest places on earth due to the cold Antarctic sea current. The breaks here are all left and there is a left-hand reef break also. In fact, this beach is known for being home to the longest left in the world. The optimum swell angle is from the south southwest. Winter is the best time of year to surf here.
Cabo Blanco
Cabo Blanco was a previously prominent fishing village in the north west of the country. Despite being a small town, surfers come from all over the country to catch the waves, particularly in spring and summer when conditions are their best. The beach here is a reef break and is well-known for left-hand barrels. Again, groundswells are prominent and swell from the north-northwest is ideal. However, this area might not be best suited to beginners as the waves break here over a reef.
Los Organos 
Located in Piura only 13km south of Máncora, Los Organos is an alternative for those surfers looking for a quieter town. There are three locations where to surf known locally as "Casablanca", "El Codito", and "Organitos". Los Organos is a reef break best visited in spring and summer. Here, groundswells are more prevalent than wind swells. Ideal conditions include a north-northwest swell with East-southeast winds. The reef breaks to the left and waves here can reach two meters.
Lobitos
Lobitos, located in the Piura district close to the Ecuadorian border, is a surfer's paradise with some incredible waves. Lobitos was a once prominent oil district and is now an isolated village being rejuvenated by surfers and fishermen. Surf here is consistent, and spring and summer provide the best conditions. Lobitos provides left hand break after left hand break, some fully exposed and others more sheltered, so there is surf for all levels.