The best things in life usually lead you on a winding path, at least that's the case in Peru. From the plunging valleys to snow-capped peaks, get ready to take your next adventure in some of the world's most famous trekking regions. This is everything you need to know about trekking Peru. 
Inca Trail
One of the world's most famous trails awaits…at Kilometer 82. The iconic Inca trail begins in the city of Cusco (KM 82). On your trail you will be met with different Andean environments, from cloud forests to alpine tundra. The trail is typically a  4-day 3-night adventure that ends at Machu Picchu. Cusco is already at a high altitude and the trail will take you on what may seem like a rollercoaster ride, by foot. The trek starts at 8,500 ft (2,600 m).
It's considered fairly easy with a walking time of approximately 5-6 hours. By day 2 you will reach the highest point in the trail, also known as Dead Woman's pass, at 13,800 ft (4,200 m). Day 2 gets a bit more difficult, walking between 6-7 hours. Eight hours of trekking await on Day 3. The last day is a lot smoother with just 2 hours till you reach the finish line. From here the trail descends until arriving at Machu Picchu.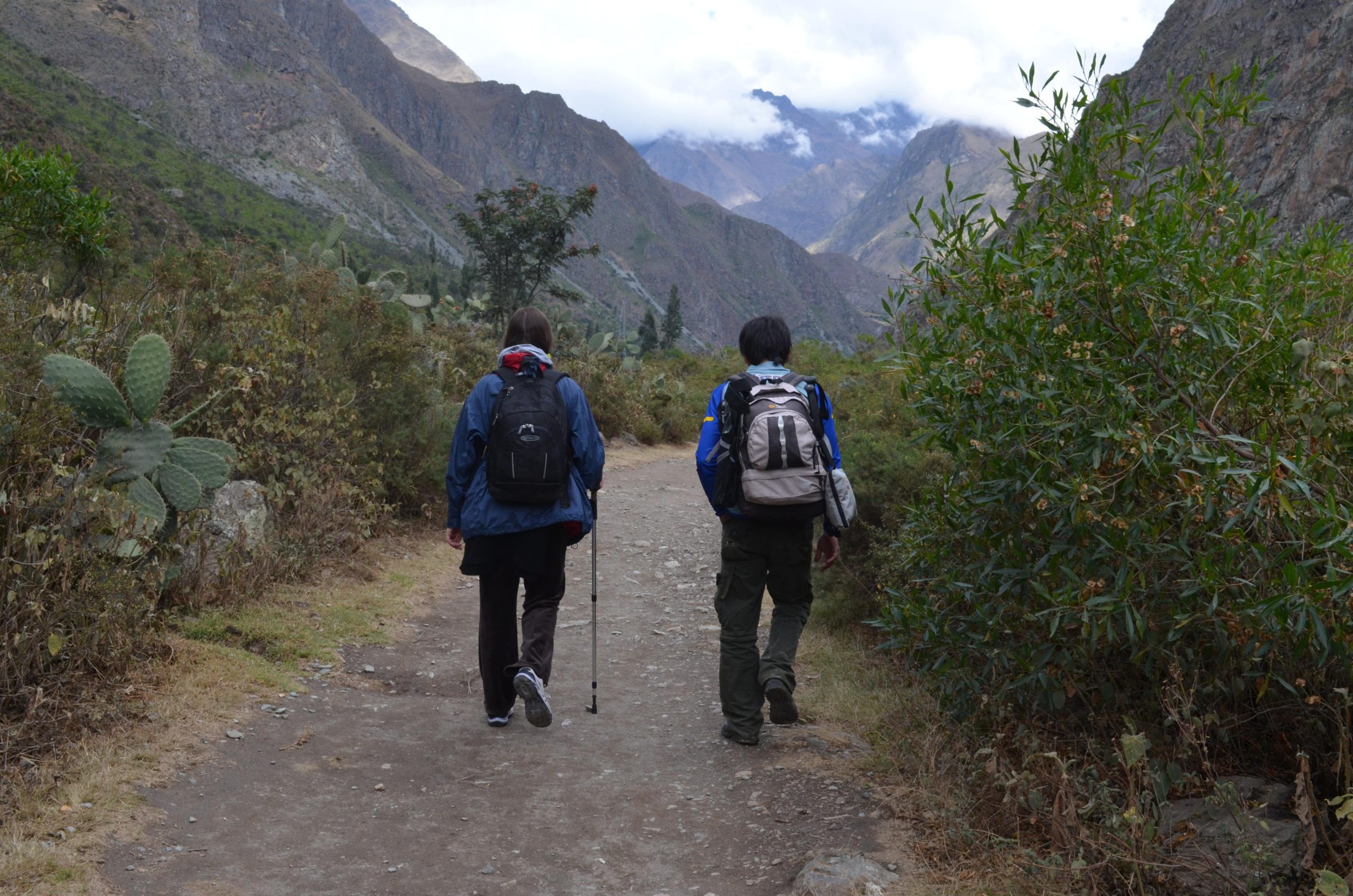 Salkantay
If you're looking to take the road less traveled by, try Salkantay. Located 40 mi (60km) northwest of Cusco, this is one of the highest peaks in the Peruvian Andes (and the twelfth highest in Peru). The hike starts at trail Mollepata. It's about a three day trip from Cusco to access the hike.
The mountain is a steep peak on snow, ice, or rock. This can be anywhere from a three to five day hike. Like all things done for the first time, this trek might seem difficult on the first day. Days two and three are said to be moderate, while the last day should be easier.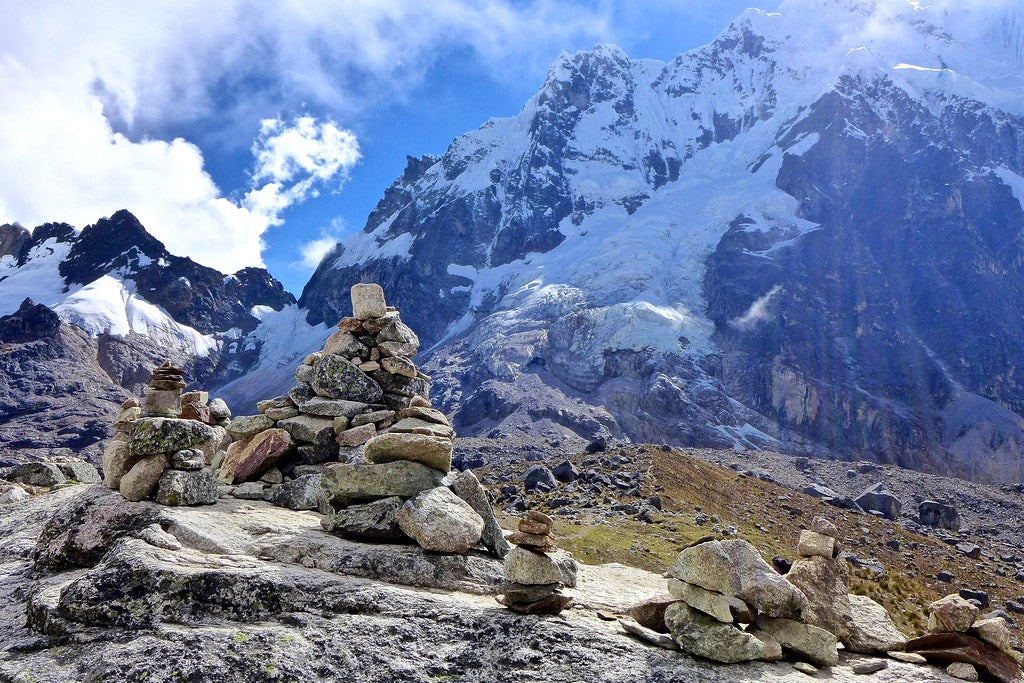 Santa Cruz Trek
Ever seen greenery and snow at once? Trekking Peru makes it easy. The Santa Cruz mountain is an Andes showpiece. It's covered in snow yet filled with valleys so green you'll be filled with envy. With a height of 20,535 ft (6.259 m) this mountain receives less visitors than the trails near Machu Picchu, so perfect for those looking for some peace and quiet backpacking. It's a 31 mi (50km) trek.
You'll need about 3-4 days to complete this hike. You can expect to hike 6-8 hours each day in moderate conditions. It's best in the dry season, between May and September.  Backpackers would rate this moderate to difficult with the highest elevation being 15,617ft (4,760m)  and it can be done independently or with a guide. To get there you need to reach Huaraz, a small mountain town, close to Santa Cruz.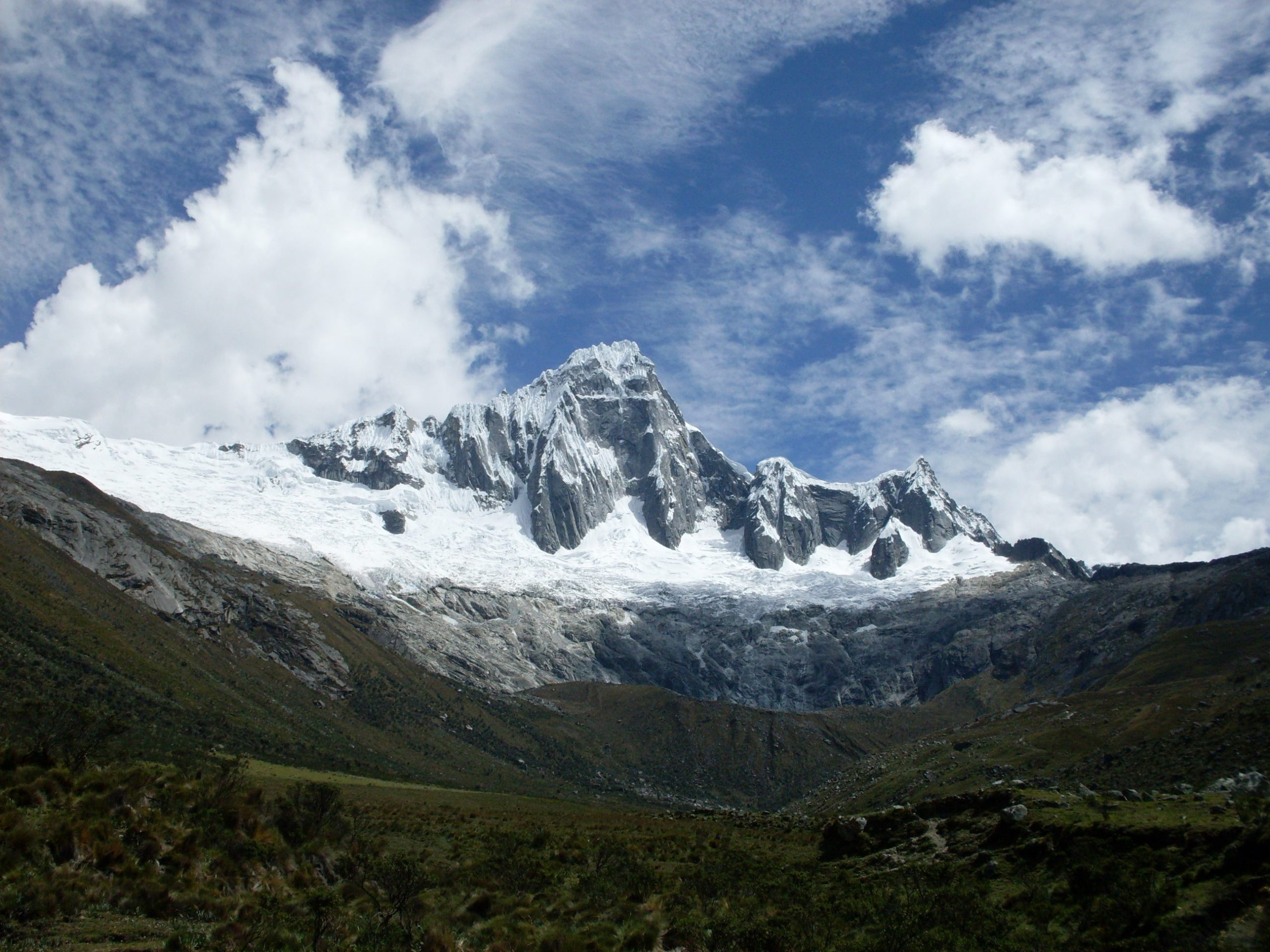 Choquequirao
Located in southern Peru, this historical site mirrors Machu Picchu in structure and architecture. Surrounded by a blanket of forest, this settlement is associated with the Inca Empire. You can visit the ancient ruins at 10,010 ft (3,050 m) high.
It's in the Cusco region, and is only about 2 days long. Unlike other famous treks in Peru, this one is covered in flora and vegetation. The adventure begins at San Pedro de Cachora, a 4-hour drive from Cusco. It is considered a challenging hike that requires stamina and endurance. It is a challenging alternative to the Inca Trails.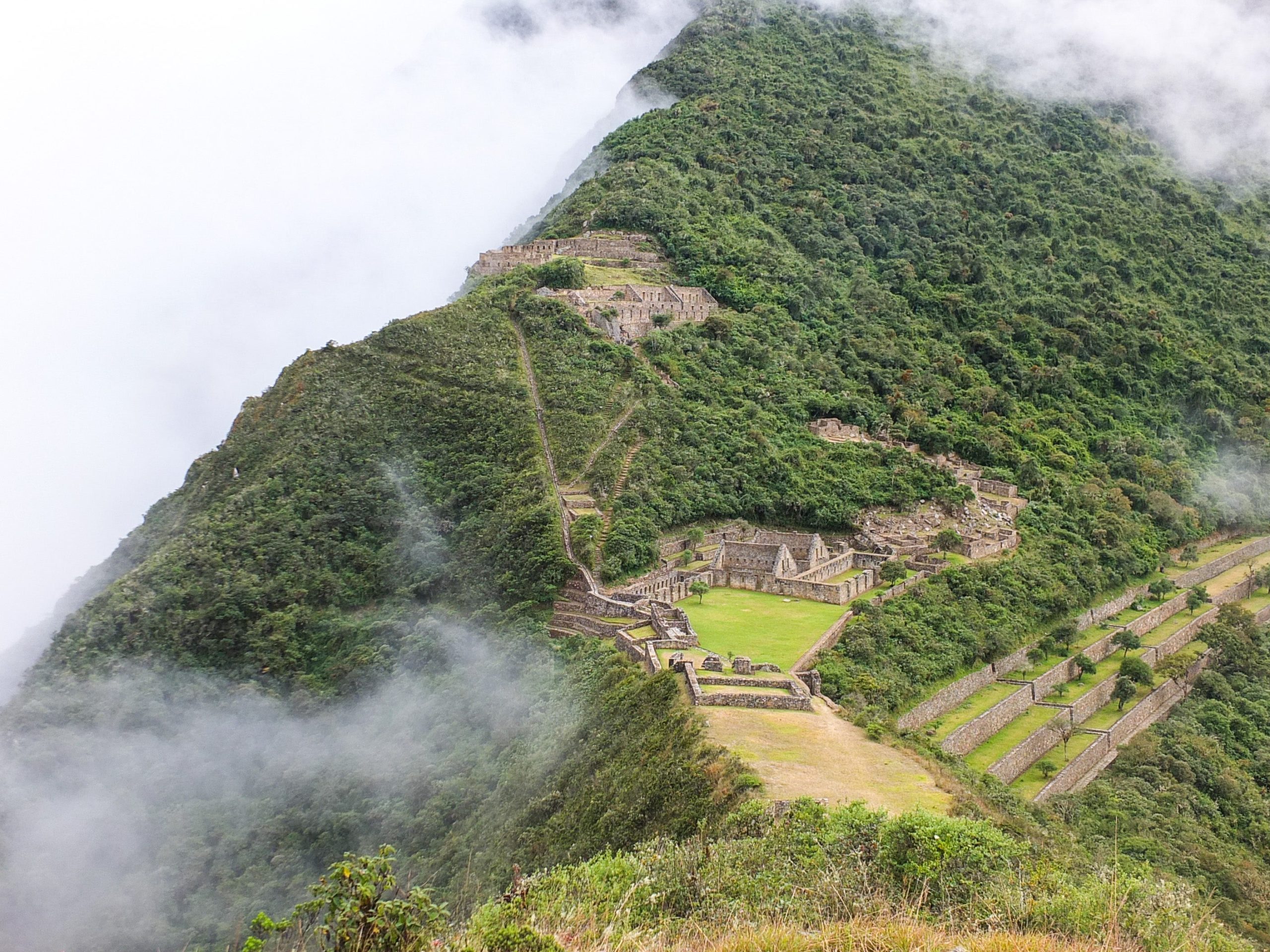 Ausangate
Say hello to the 5th highest mountain in Peru! Sitting at 20,700 ft (6,300 m). Located 100 kilometers southeast of Cusco, you'll find everything from llamas and alpacas, beautiful blue lakes and snowy mountain peaks. It's a quiet trekking destination and one of the few mountain ranges that offers horse riding as an option. The mountain is considered a mountain spirit, a place of worship by locals. This Peruvian trek is considered difficult, with several trails surpassing 16,000 ft (5,000 m). You'll need some stamina and endurance to take this bad boy on.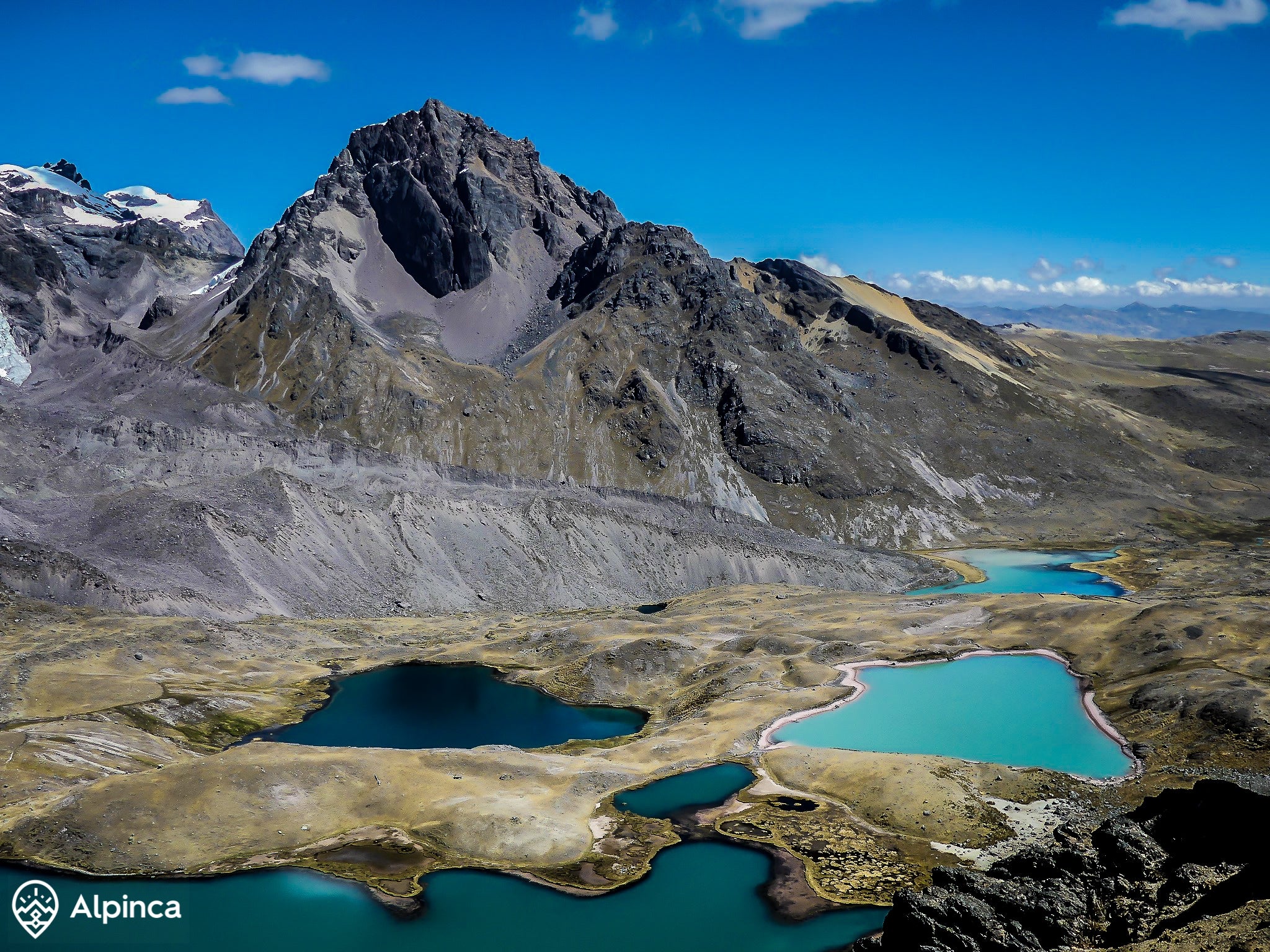 Rainbow mountain/ Vinicunca
Probably the most colorful mountain in the Andes is the Rainbow Mountain, famous for its array of colors. It's sure to make it to Instagram's explore page, as everyone will want to discover this one of a kind masterpiece. The mountain was  formed by environmental conditions resulting in the layering of deep reds, blues and yellow like minerals. This is a site you don't want to miss! To access this beauty it's about a two-hour drive from Cusco and a 3 mi (5km) walk.
Huayhuash
Huayhuash is 18mi (30km) in length, with several peaks at  16,000ft (5,000m) making it one of the highest peaks in Peru. The hike here is famously known as the Huayhuash Circuit. It's considered more challenging than the Inca Trail and can take anywhere between 10-14 days to complete. It's  a rugged and mountainous landscape. Here you can expect to find Peruvian gems such as the llamas, glacial lakes, and hot springs.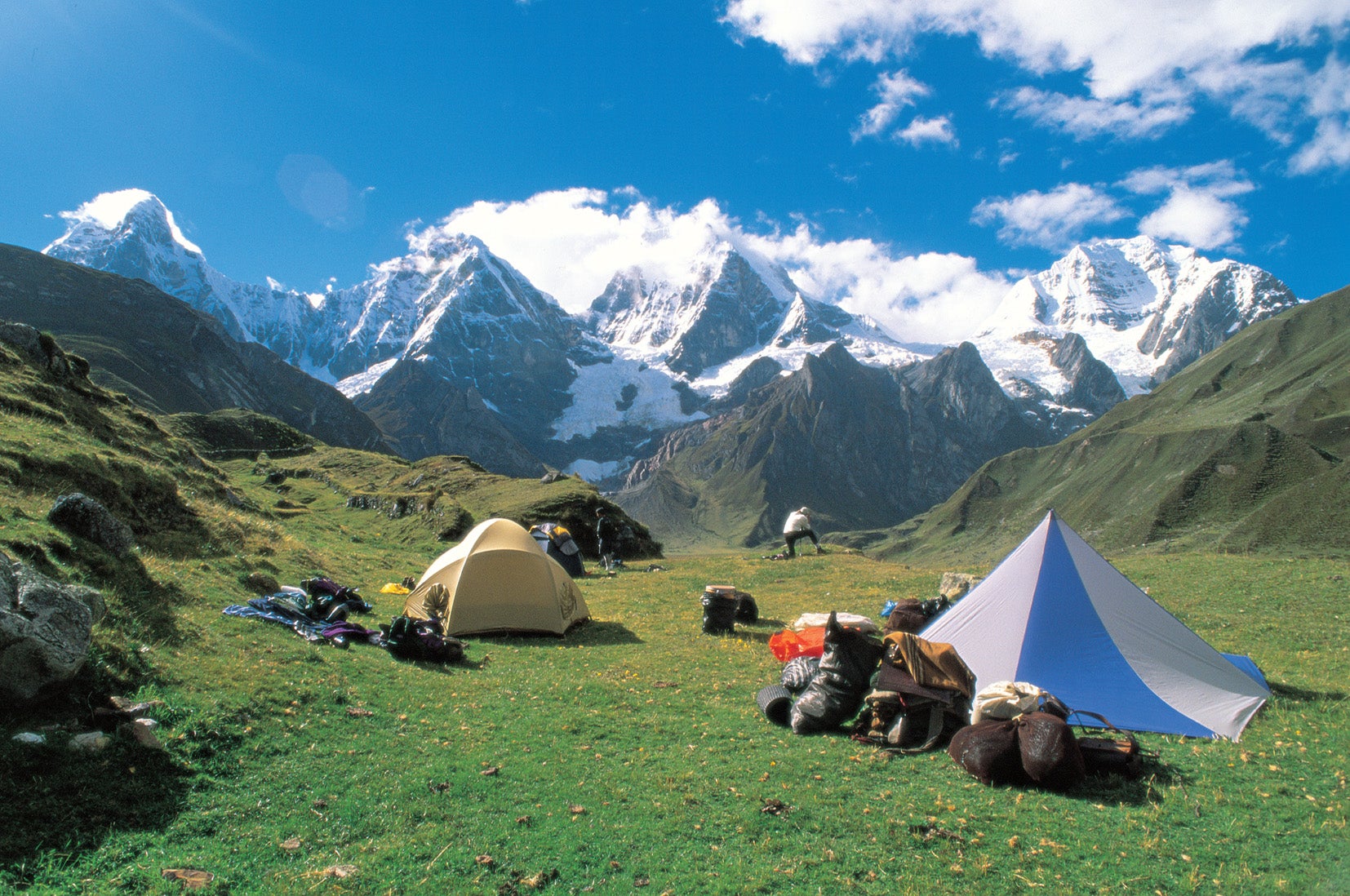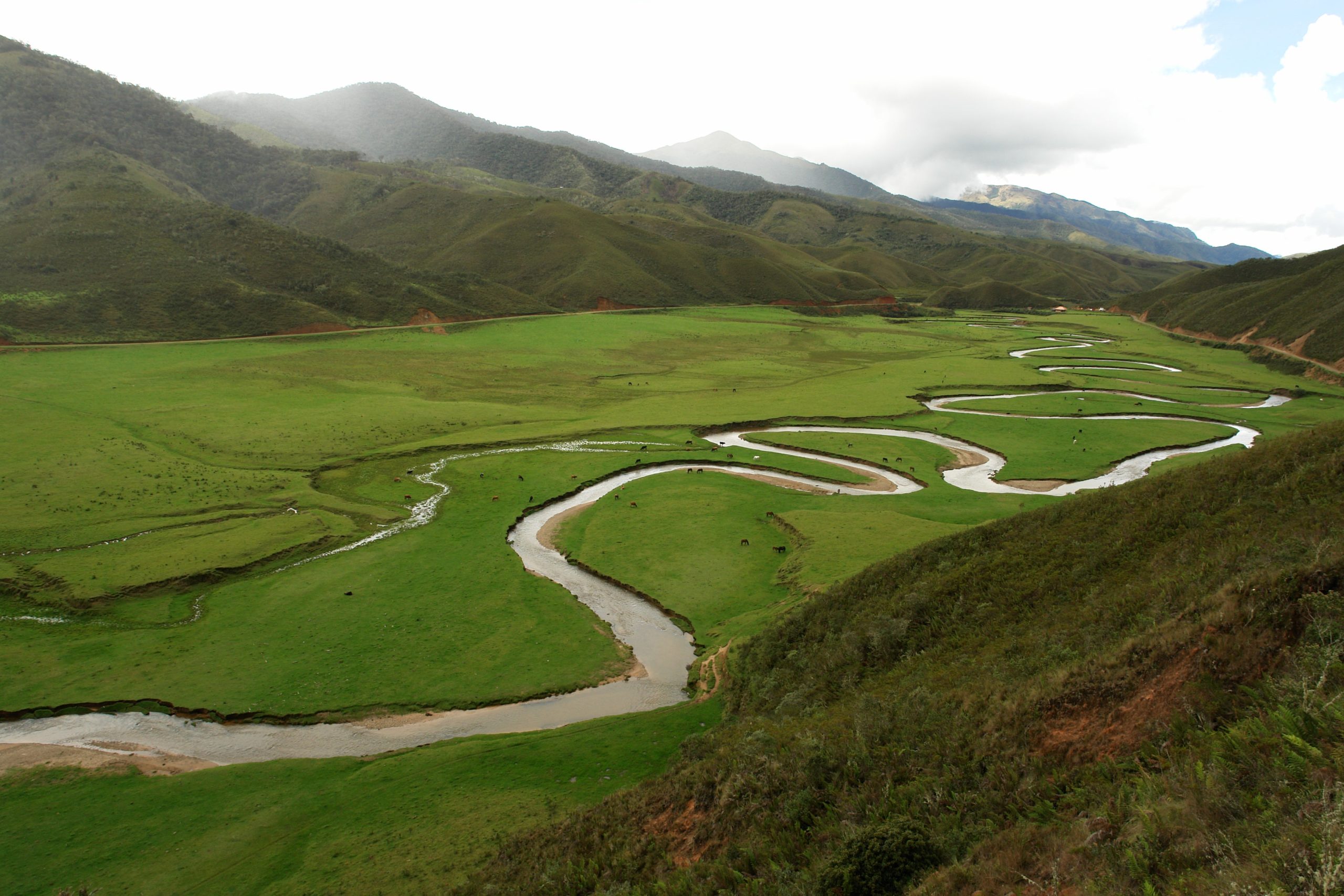 Vira Vira
Hiking Peru can be taxing, so if you're looking to take things down a notch just take a trip to northern Peru. The city of Chachapoyas offers a rest day compared to other trails. The citadel of Vira Via is a striking walled settlement to see.
Kuelap
Routes through here will take you through history as you visit the impressive Kuelap, a fortress built by the people of Chachapoyas. This hidden gem offers an easy level of difficulty; different from the rest, but worth the quest.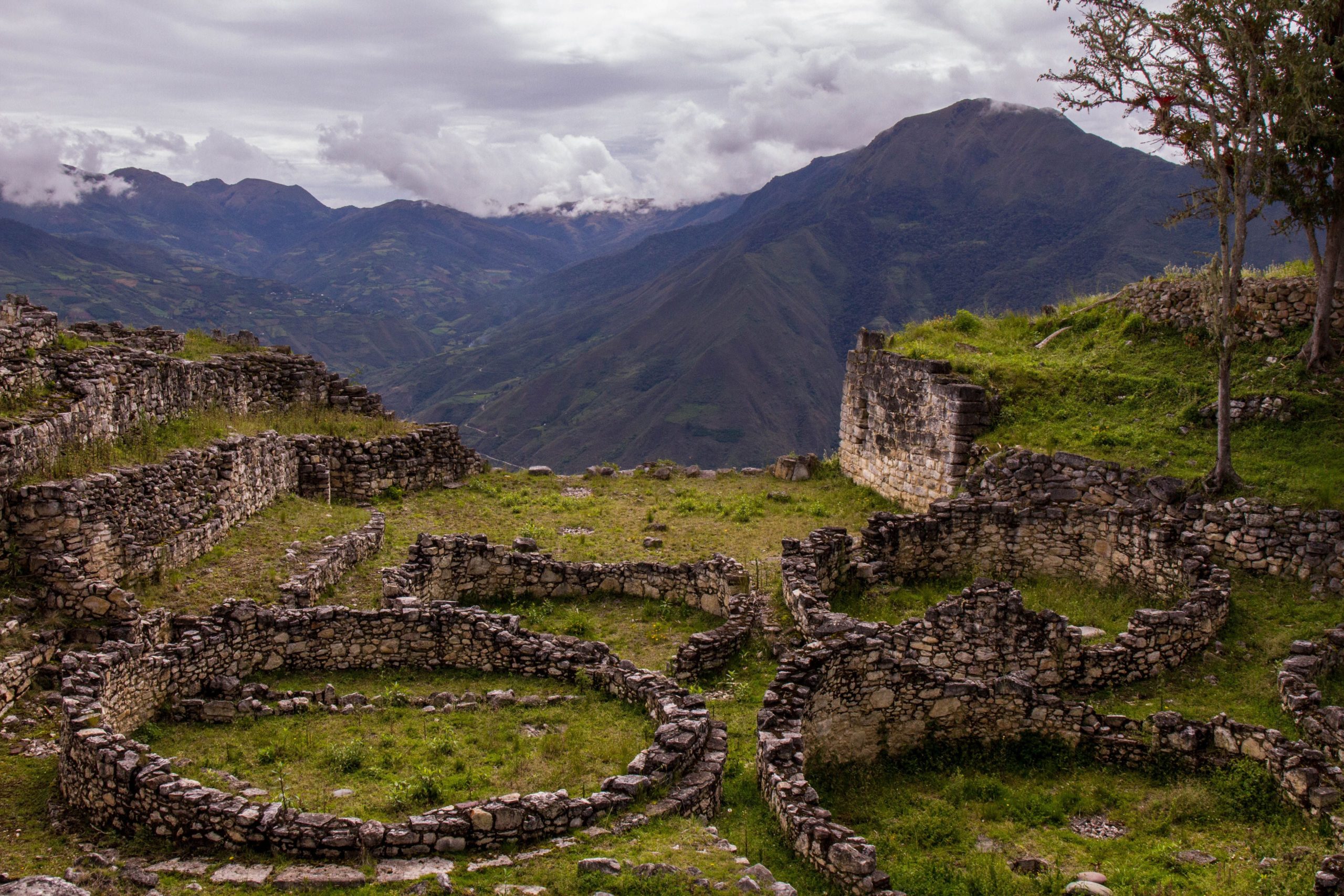 Cotahuasi Canyon
The world's deepest canyon, the Cotahuasi Canyon, is measured at 11,600 ft at its deepest point. Imagine double the depth of the Grand Canyon. If you're interested on a thrill-seeking journey this is it. You'll find solitude here as it's not everyone's first option.
This is mostly enjoyed by extreme outdoor fanatics. Set aside about a week to really immerse yourself in this space. Spectacular rocks once carved by the Cotahuasi river, leaving behind mind blowing Andean landscapes, farms and steep walls.

Packing list essentials
Insect repellent: As you tour the great outdoors you're sure to come across creepy critters. You'll want to get a deet-free insect repellent as it's just as effective but less harmful to the environment.
Sunscreen: You're going to be reaching some serious altitude while hiking Peru so you'll be even closer to the sun. It's key to have sunscreen. Go for SPF 30+.
Hiking seasons in Peru
Summer dry season (May to September)
This is peak travel time in Peru. As the name implies, the dry season experiences less rainfall, making it easier to travel through the peaks and valleys.  Nights will be cooler, especially the higher up you go.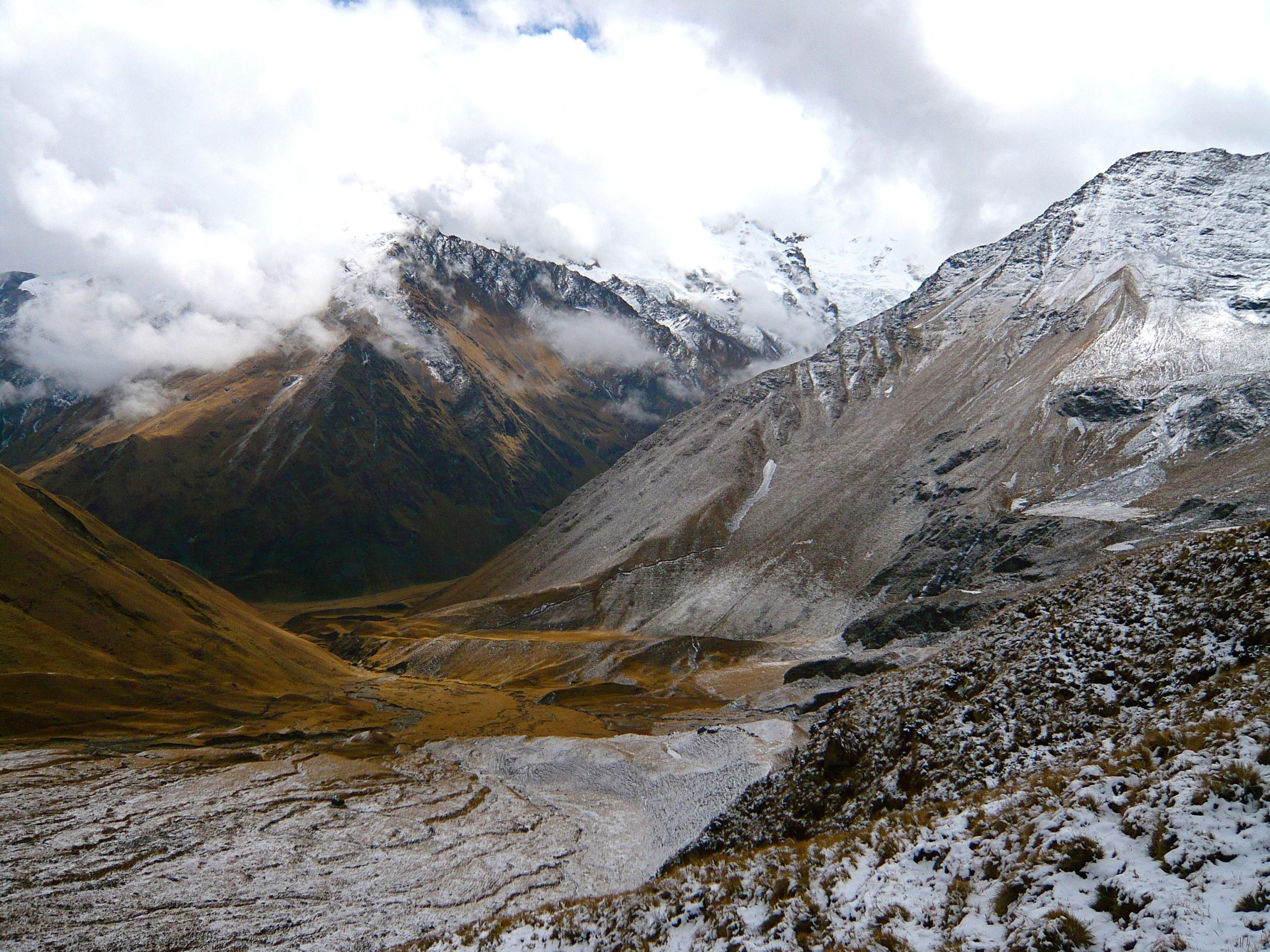 Winter wet season (November-March)
This is the rainiest time which means there are less people to get through. Some trails are inaccessible during this time, so the Inca Trail is a good one to do during the wet season.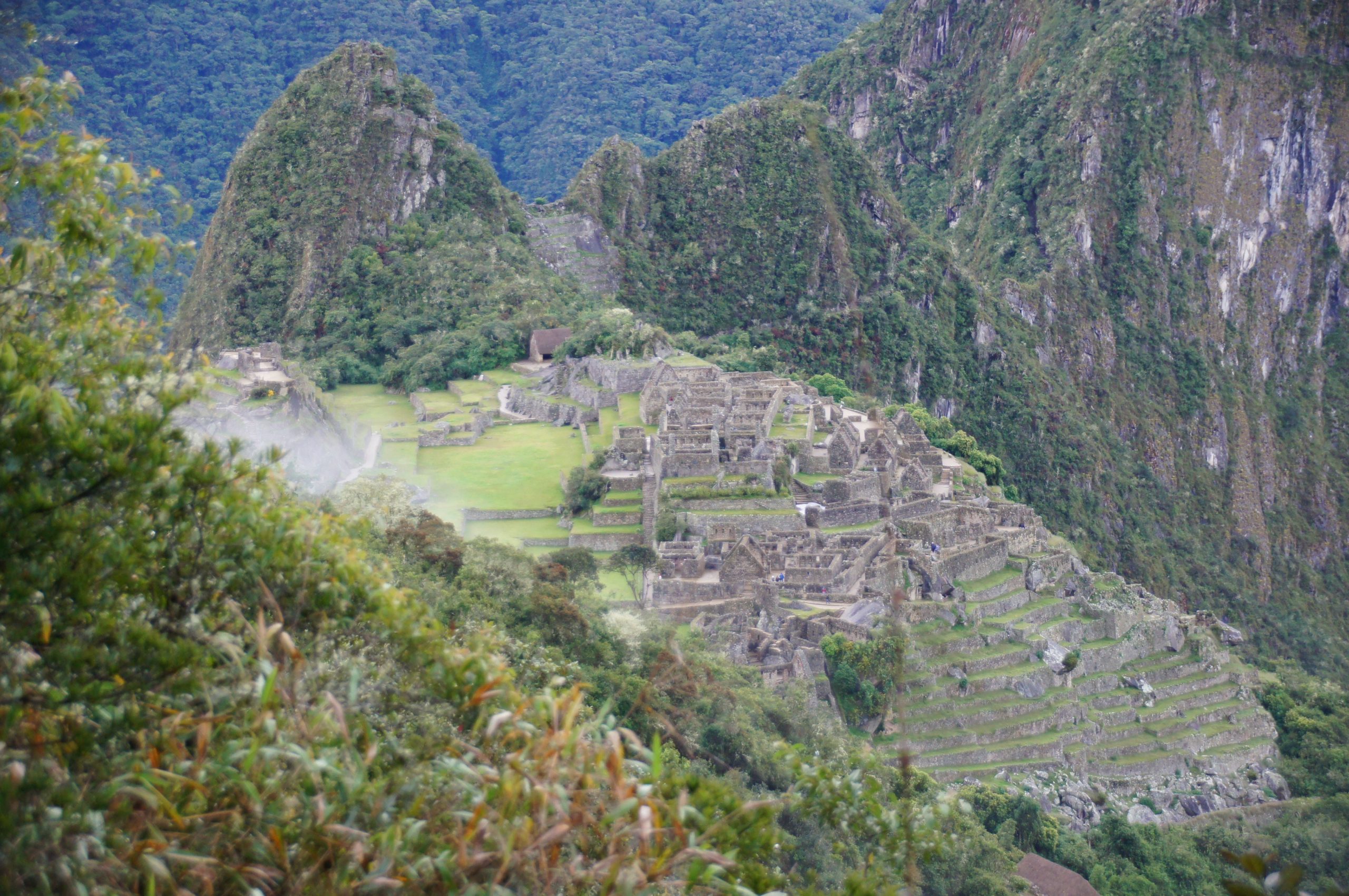 Should season (April and October)
These two months experience a mixed-climate as the weather is changing. Expect temperatures to be cool and pleasant.